Detailed corrections – for, example, highlighting the glimmer of an eye in a portrait or smoothing out the edge of a distant wood in a landscape – can be crucial.
Sometimes it's tricky to make them with a big rubber. Luckily, nowadays there is a handy tool for performing such tasks. I am talking about eraser pencils.
Today we are taking are look at the characteristics of ARTEZA special erasers.
The Product's Description
ARTEZA offers customers pencils with a brush at the end. They come in a set of 5.
Buying them in bulk is reasonable: each item turns out to be relatively inexpensive. Other manufacturers usually sell similar art tools by the piece.
Watch a video below.
Lineke Lijn is an experienced artist. She tests the product that interests us and compare it against ones from some famous brands – Koh I Noor,  Faber Castell, Tombow.
Lineke Lijn concludes that ARTEZA rubbers are good enough to clean up small areas, yet they have some important disadvantages. I completely agree with her.
The Most Significant Drawback
Tip of the pencils are rather soft and may bend or even crumble.
Producer writes about them 'perfect for charcoal drawings, illustrations, sketches', 'for various mediums'. In reality, ARTEZA is a bit poor at erasing colors.
It works great only when you work with regular graphite.
What About Good Points?
On the positive side, these erasers don't damage the texture of paper at all. The brushes, attached at their opposite ends, help to sweep away rubbings gently, without smearing a work.
Another plus is that the set includes also a pocket-size plastic sharpener (ARTEZA are sharpened as though they are standard pencil).
No doubt, that tool will be useful for skilled artists who don't need to correct rude mistakes. But if you a beginner, I would advise you to buy a pencil with a harder eraser, like KOH-I-NOOR.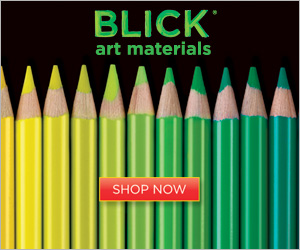 *If you buy something through the banner I will earn a commission, at no cost to you. More info