In the last few years, I mostly use the graphite pencils Faber-Castell. It isn't just a matter of habit.
They have many advantages.
Interesting Facts About The Brand
If you look сarefully at the photo above, you'll read on a pencil: 'Made in Germany'. Faber-Castell originates from Germany; the company was founded near Nuremberg in 1761.
However, nowadays it's a giant corporation that operates at least 15 plants throughout the globe. Items of this brand can be produced in Indonesia or, let's say, Brazil.
The firm manufactures both painting and drawing supplies.
Faber-Castell: The Range Of Hardness
Buying these pencils by the piece, I've always found what I needed, up to 8B, in the closest stationery store.
The softness of their rods varies significantly. I especially enjoy the intensity of all the B-s: they make excellent dark marks.
Faber-Castell are available in sets as well, for example:
HB, B, 2B, 4B, 6B, 8B;
2H, HB, B, 2B, 4B, 6B plus a metal sharpener and a dust-free eraser;
12 degrees of hardness from 2H to 8B plus two art erasers and a sharpener.
The company also offers boxes of the same pencils. Once I purchased a pack of twelve 2B at a very affordable price.
The Main Features
The rods of 'finely ground graphite and clay' – I cite the product description – draw very smoothly.
The manufacturer writes that the pencil's rods are 'fully bonded with the wood surround' and 'break-resistant'. That's true again. They don't fall apart when sharpening and each lead holds its sharpness well enough.
The marks may be erased easily provided you avoid too strong pressure while drawing.
The classic hexagonal shape is optimal: thanks to it a pencil won't slip out of your fingers.
The wooden bodies are coated with a varnish that protects the leads from water. That little detail will be important for those artists who often work outdoors and know how unpredictable the weather tends to be (read my post https://live-for-art.com/plein-air/advantages-of-painting-outdoors/).
Faber-Castell pencil sets are usually packed in a quality metal container. My tin case stays closed in any art bag and it still serves me even after I've used almost all of the twelve 2B pencils from it.
To be brief, I don't think that this Faber-Castell product will disappoint you.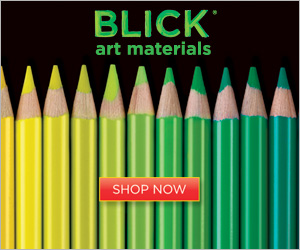 *If you buy something through the banner I will earn a commission, at no cost to you. More info