I like to use dry drawing materials in the form of pencils. Maybe you've already read my recent post about Koh-I-Noor sanguine, sepia, charcoal, and white chalk cored in wood.
Today I want to tell you what I think of Gioconda dry pastel.
The Key Features Of The Product
The pastel pencils Gioconda can be ordered in packs from 6 to 48 pieces. Buying them individually isn't possible.
That's a pity: some other manufacturers, for example, Derwent, allow purchasing similar items in single units.
Color Selection
Koh-I-Noor pastel has a great color range. The sets of 24-48 pencils include both bright tones and brownish ones (if you draw realistic portraits or landscapes, you know the value of the natural hues).
While describing the pastel, the producer writes: 'The сhalks are strongly pigmented with high lightfastness'.
All the colors look rich and vivid, indeed. As far as fade resistance is concerned, I am unable to say anything right now as I tested my set only a few days ago.
Size And Material
The diameter of the rods is big enough, 4.2 mm (the common lead size for graphite pencils doesn't exceed 0.7 mm).
Thanks to that feature, Gioconda pencils can make various marks.
The cores are made from pure components:
micro-pulverized pigments,
kaolin,
carbonate of calcium,
special binding agents.
Each pastel rod is encased in nice California cedarwood providing a comfortable grip.
Gioconda has excellent blending characteristics: the colors are easily mixed with a tortillon or a finger. New strokes cover older marks without any difficulties.
Packaging
These pencils usually come in a tin box, except for the set of 6 colors (it's available only in a blister pack).
The pack looks sturdy.
I think it will protect my pencils well when I decide to draw outdoors and bring them in my art bag.
What To Consider When Buying Gioconda Pastel?
In my opinion, the fine artistic chalks from Koh-I-Noor are good, but it doesn't mean that you should order the product right now.
Think carefully about whether it meets your needs or not.
Pastel pencils are suited for drawing on paper of relatively small format, A4. If you prefer larger formats, they will work effectively only in conjunction with pastel sticks. In that case, the pencils will help you to finish your pieces by adding important tiny details, creating outlines, and shading.
Even soft dry pastel leads are harder than chalk sticks. The Gioconda pencils aren't an exception in spite of the fact that they went on very smoothly in comparison to similar products from Faber Castell Pitt or Stabilo.
There is one more important thing to bear in mind.
Many Koh-I-Noor pencils of powdery medium – not only pastel but also sanguine, charcoal, etc. – have friable leads.
They break in regular sharpeners so quickly that you risk wasting half of your pencil in a minute.
In order to solve the problem, you'll have to buy either an electric sharpener like X-ACTO School Pro or a quality craft knife.
Watch the video:
The artist, Harry, is showing his sharpening technique (5:45). He also is demonstrating the advantages and disadvantages of the Gioconda soft pastel pencils.
His review may give you answers to the questions I haven't covered.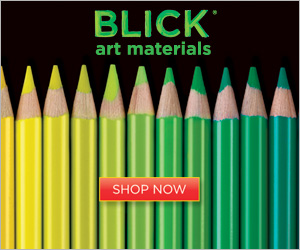 *If you buy something through the banner I will earn a commission, at no cost to you. More info