Watercolor pencils let you combine drawing with painting: they have water-soluble colored binders. The art medium is equally good for dry-on-dry sketching and wet-on-wet techniques.
Twenty years ago such pencils were rare. Nowadays dozens of credible manufacturers produce them.
I want to say a few words about my favorite brand – Staedtler Karat.
The Advantages of Staedtler Karat Aquarell Pencils
There is an inscription on the pencils: Made in Germany. They are, indeed, a product of the well-known German quality.
Their strokes are really smooth. I've blended three colors and then added some water.  Look at the photo below: color laydown is so intense and transparent at the same time!
And here is an example of dry blending, the classic case 'blue + yellow = green". That is impressive, too.
I like the natural, not overly bright Staedtler colors – especially shades of green, brown and blue, which are necessary for old good realistic painting.
Some more nice features of the pencils:
thick break-resistant leads – 3 mm in diameter;
hexagonal barrel – due to the shape the pencils don't roll off a table;
FSC certified wood;
attractive storage tin.
Staedtler Karat is available in different sets – 12, 24, 36, 48 and 60 pcs. If you are going to use them as an auxiliary art supply, don't buy a large box. My basic medium is watercolor paints, I usually take an aquarelle pencil in my hand to draw some details, and 12 or 24 single colors is definitely enough for me.
However, if you'd like to work with aquarelle pencils from start to finish you'd better buy the biggest box at once: having bought a set of 12 to try out, you'll have to repurchase the same 12 colors within the bigger tin.
Replacing frequently used colors without buying a set aren't possible too. That is the only important downside of Staedtler Karat Aquarell, in my view.
I hope you'll enjoy the inspiration art tool as much as I do!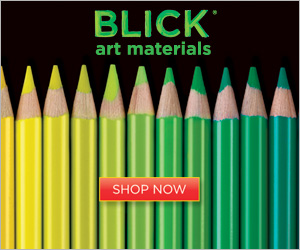 *If you buy something through the banner I will earn a commission, at no cost to you. More info