When I went in for drawing, I started buying regular and сolored pencils with great enthusiasm. After a month, they were everywhere.
I went to the nearest stationer's shop in the hope of choosing a compact and having a lot of useful space inside organizer.
It was surprising to know how different they can be.
Office Containers
The first option is pen cups and multi-purpose baskets.
A pen cup is basically a mug without a handle. Some of such 'mugs' look like a beautiful work of applied art. They are expensive. I have seen a nice holder of the sort which cost $59. However, that is the exception rather than the rule.
A common cylindrical holder made of metal mesh would cost you around $3.
Baskets, plastic containers of rectangular shape, are very cheap too.
Both cups and baskets are sold in 3-5 piece sets.
The sets are handy because they allow you to put a large number of art supplies in order.
Spinning Sorters
I was in awe of carousels, tabletop rotating holders.
They have 3-4 tiers of slots for pencils or brushes and flat trays for paper clips, rubbers and so on.
Using one of the carousels, you'll find the necessary tool very quickly: just spin the holder.
The price of the sorter is $15-20.
Art Boxes
Wooden storage systems usually resemble a small chest of drawers. Their drawers are divided into compartments of varying size which are suitable not only for pencils. The massive thing will easily 'swallow' almost all art supplies you use.
I've examined such an organizer in the shop. Wooden body seems solid and reliable.
Buying the box, you'll spend $50-70.
Plastic and metal storage systems also exist. Here is an example:
The impressive construction doesn't take much space in the folded position.
Sometimes such systems are sold with a kit of pencils.
Pencil Cases
Even an ordinary zippered school box is a good 'house' for pencils. Unlike desk organizers, it prevents them from the impact of direct sunlight (do you know their pigments can fade?)
Nevertheless, since school boxes are designed for keeping only a few stationary items, I recommend that you pay your attention to binder-style cases.
They hold a lot of pencils, much more than 50. There are elastic straps for each of them and special loops for erasers, sharpeners.
The material of the cases – durable canvas or leather – doesn't let water pass through. That's a good feature. If you have ever drawn on plain air, you'll appreciate it.
By the way, a binder-style organizer is quite affordable ($15-30 per piece).
Which of the amazing holders have I bought? I've chosen a 160 slots pencil case.
The holder is not too big (8.46 x 9.84 x 3.15 inches), its material – canvas – looks sturdy.
I am pleased as punch 🙂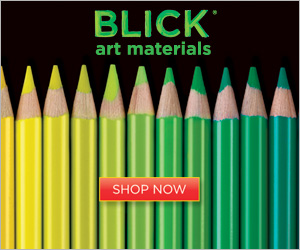 *If you buy something through the banner I will earn a commission, at no cost to you. More info