A special bag for carrying canvases is a thing every painter should purchase. It simplifies transporting works and, more importantly, protects them from damage.
Goods of the sort are available in a wide variety of designs and price ranges. How to choose one that meets your needs?
Types of Portfolios
Identify the general category of the case you will be looking for.
If you'd like to save money, I recommend paying attention to common zippered art bags. Their main compartment holds a small number of canvases, sometimes only two.
There is an improved version of them – devices, which expand to the width. It's convenient, that the cases usually have rugged construction: they keep the shape and stand up by themselves thanks to wire stiffeners.
Art backpacks also tend to be quite capacious. The next features differentiate them from the other portfolio cases:
shoulder straps making it easier to carry heavy works;
multi-optional front pockets (strictly speaking, the backpacks were designed as bags for plain air equipment, nevertheless you can use them when you need to bear a painting to an exhibition as well).
Hard-sided cases  – boxes with fixed position handle – provide maximum protection for contents. Unfortunately, they take up a good deal of space, because it's impossible to fold them up.
Advantages and Drawbacks of Various Materials
Modern-day portfolios are made of:
leather;
synthetic plastic polymers (vinyl, polyethylene).
fiber (nylon, cotton);
metal.
Natural leather is durable, flexible, luxurious, but expensive. It should not be confused with much more affordable leatherette. The latter belongs to the group of polymers. The substitute does not stretch, unlike the natural material, and can accumulate sweat. As a general rule, leatherette isn't long lasting.
Vinyl and polyethylene simulate nice textures; some of PVC-bags look very stylish. Their best characteristics include resistance to penetration by liquid and sturdiness.
Fiber bags are lightweight, that is their significant plus point. Alas, they poorly safeguard artworks against mechanical damage. And take into consideration: not every cotton portfolio is waterproof.
Art portfolios constructed of anodized aluminum have many upsides. They are sturdy, easy to clean. Their latches keep them securely closed. Methink, the only significant disadvantage of the cases is their relatively small, fixed position handles – adjustable shoulder strap seems to be handier.
Additional Attributes
Here are three more features to compare:
a zipper can unzip along three sides or at the top (the first option is definitely better);
soft interiors prevent scratching of artwork, in contrast to hard ones;
rubber or foam cushioned handles may prove useful when you carry a lot of bulky paintings.
Find customer reviews, especially if you are going to buy an art case online. They are your chance to be informed about completely surprising problems.
For example, I found out in this way that the portfolio I wanted to order has a strong chemical smell.
Look for a minimum of a one-year manufacturer's warranty.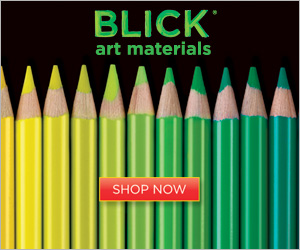 *If you buy something through the banner I will earn a commission, at no cost to you. More info