A canvas carrier is a less common piece of plein air equipment than brushes or easels: some inexperienced painters haven't even heard of the thing…
Guys, it's really convenient! It protects wet artworks from snow, rain, dust and too curious passers-by. 🙂
The Three Types of Carriers
There aren't fundamental design differences between different carriers: all of them look like cases/bags with inside separators; you just slide a new oil landscape between the dividers and shut the lid.
What you should focus your attention while choosing one of the items is its material.
Cardboard Wet Painting Storages
A good example of affordable carriers is the bags by the company Guerrilla Painter (China).
Guerrilla Painter Handy Porters are constructed of 4mm corrugated white cardboard. Each bag holds four panels or two stretched canvases.
The storages are available in various sizes – 5″ x 7″, 6″ x 8″, 9″ x 12″, 8″ x 10″, 11″ x 14″ and 12″ x 16″.
Such carriers – both Handy Porters and the others – usually weigh only 3-12 oz. That's an important advantage since plein air stuff can be heavy enough.
With regard to disadvantages, items of the sort require delicate handling. Cardboard is easy to tear.
I would purchase a Handy Porter if I wanted to spend a plein air weekend far from my city.
Plastic Carriers
Polypropylene plastic storages are relatively cheap and compact.
They only allow you to transport the works created during a painting session. For instance, the carriers RayMar (the USA) features three compartments.
The manufacturer writes:
For the best protection, we recommend the artist puts one freshly painted wet painting in each of slots. If the paintings are dry to the touch they can be placed back to back, two in each slot.
The bags are sold in sizes from 6″ x 8″ up to 16″ x 20″. It's also possible to buy a special 5″ x 7″ adaptor and reduce the width of 6″ x 8″ RayMar.
Plastic is lightweight, waterproof and serviceable, but the material cannot be described as luxurious.
Wooden Cases
High-priced wooden carriers look solid – it's nice to take them in hands. They may be capacious: some of the cases organize 8pcs canvas board of the most popular sizes.
Big wet painting boxes made of basswood laminate or beech wood often have a nice, sturdy leather handle and an adjustable linen shoulder straps; small items are often designed without handles.
The storages fulfill their function very well, keep artworks safe and secure. However, they are slightly heavyish.
Jack Richeson & Co. (the USA), mentioned above Guerrilla Painter produce the carriers.
So, make a choice and enjoy the freedom of painting outdoors!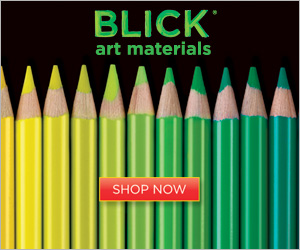 *If you buy something through the banner I will earn a commission, at no cost to you. More info