When packing plein air stuff, don't take too much equipment.
It's possible, that searching for a suitable view will take time. You won't be able to enjoy the long walk because of your heavy bag.
Your Basic Kit for Painting Outdoors
First I'll share with you the list promised in the title, then some explanations will be given. So, here are the supplies which are definitely going to come in handy:
a portable, collapsible easel;
a panel, a canvas or, maybe, paper;
paints;
a suitable solvent (mineral spirits for oil and water for watercolor) and brush washing container;
brushes;
a flat piece of wood or plastic as a palette;
a stool;
paper towel or rags and a trash bag to carry them away – people, who love nature, don't litter on grass.
Many artists consider that the best field easel is French one. It has a capacious drawer for different supplies, folds down to become the top of the box.
I like my lightweight tripod, which supports a board. I assemble and disassemble all the construction easily. The steady three-legged platform allows me to experiment with quite big panels and canvases.
Your easel should preferably be fitting into a backpack. There are special art backpacks – their pockets hold both a panel and a tripod.
Plan on 1-2 canvas per day. With regard to medium, buy small tubes in advance. Limit the number of them. Сoming to the country, painters usually bring along 10-12 colors. Impressionist Claude Monet, who is famous for his vibrant plein air works, used:
Vermilion and Alizarin Crimson;
Viridian and Emerald Green;
Cobalt Violet;
Cobalt Blue;
Cadmium Yellow;
Lead White.
The optimal number of brushes is 5-7. Put them into a waterproof case.
Comfortable folding stool weighs relatively a lot (about 2.5 pounds), but you'll need something to sit on. If you are going to paint among large stones, a cushion will replace the stool.
Extra Piece of Equipment
I don't know your preference. Perhaps you cannot imagine working outdoors without:
a viewfinder;
your sketchbook and a graphite pencil (compositional sketches simplify painting);
palette knives;
a camera – for recording the scene in case you have to finish what you started in your studio.
Are you an oil painter? I'd advise you to take with you a wet-pannel carrier – a dust-free painting storage. Purchase it or make it with your own hands.
Thinking about high art, don't let out of your sight less spiritual matters. In summer absolutely necessary things in the country are:
an insect repellent;
a hat with a wide brim;
sunscreens;
a light raincoat;
a bottle of water.
A thermos of hot coffee will help you keep warm in autumn. And snacks always prove useful 🙂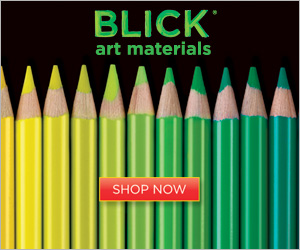 *If you buy something through the banner I will earn a commission, at no cost to you. More info