An easel can become an essential part of your art kit or a cumbersome thing collecting dust.
Don't acquire it without careful planning.
Should you Buy an Easel or not?
Painting vertically means that an artist looks at their artwork in the same plane as it will be hung later. That's important because otherwise, there is a substantial risk the perspective will be distorted.
Any special frame for supporting canvas is portable to some extent – in contrast to a common desk. The possibility of moving around a studio to find suitable lighting could not be overemphasized.
On the other hand, sometimes an easel only hampers the work.
For example, my close friend cannot steady his hand and get the necessary angles while working on a vertical plane. Having gone into art in adulthood, he's just not used to it.
What are Your Demands?
First and foremost, take into consideration the following issues:
how vigorous is your style;
how much space do you have to keep your easel;
what medium are you working with?
The last point requires clarification. If you prefer watercolors or any other liquid paint, you need a working surface situated horizontally or at a shallow angle. Acrylic or oil are more flexible in this regard; most easels are good enough for them. However if your favorite medium is pastel, the vertical position will definitely be better – it lets redundant powder fall away.
They say a picture's worth a thousand words. Here is a useful short video from an artist, Angeline-Marie Martinez; she is showing classic types of painting stands.
Plein Air Models
Not every easel is good for plein air painting. The so-called tripod easel has got telescopic legs. As a rule, it is relatively small and can be folded to a more compact size. It's usually made from aluminum and weighs about 1.5kg.
Most of the wooden french box is also designed to be taken outdoors. Their main feature is built-in boxes for art supplies. In addition, they are often equipped with holsters and slots.  A french box canvas carrier is adjustable, it permits you to freely correct the angle at which you work.
Types of Easel for Painting at Home or Studio
The simplest among floor-standing studio easels is single mast ones. They consist of a vertical plank, a holder and bearing details. A single mast form is suitable for canvases up to 72″ tall. The basic model isn't as sturdy as A- or H-frames.
A-frames, also called a lyre, have a triangular silhouette. It is relatively compact and pretty strong. Its singular back leg allows you to paint in places with limited space – for example,  in the corner of the living room.
H-frames, which have a square foot, two vertical posts, and a horizontal crossbar, are the most stable but are a large and heavy type of supporter for canvasses.
Tabletop easels are great for an artist, who creates small-scale paintings – up to 32″ high.
Such models:
provide an opportunity to work on a common desk and sit while working (it will help you to get accustomed to a vertical surface);
have various designs like their "big brothers" (single mast, A-Frame, H-Frame; with storage boxes or without a drawer);
don't take up much space.
Some of them are suitable for plain air – if you can work on a drawing board, folded on your lap.  Besides, they are the cheapest. Personally, I think that a tabletop is the perfect first easel.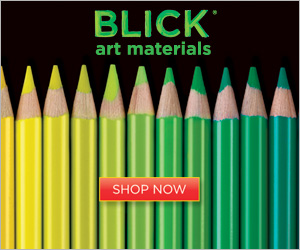 *If you buy something through the banner I will earn a commission, at no cost to you. More info