My sister liked drawing in the past and even wanted to become an architect. I gave her a paint by numbers kit on her last birthday. The gift turned out to be perfect.
She got so involved in the work, that spent 2-3 hours on it every day for a week. The result was excellent: the canvas adorns my sister and her husband's living room now, and their guests say: "That's beautiful!"
Masterpieces upon Instructions
Painting by numbers is an amazingly simple crafty activity. Everybody can handle it.
Art sets of that kind usually include:
pre-printed textured art canvas – wooden framed or frameless;
labelled pots of all the necessary paints;
a paper with instructions (somes it comes with a small master copy as an example);
3- 6 pcs brushes of different sizes.
A picture is divided into areas, each of them is marked with a figure that corresponds to a code of particular color. You just paint over the shapes, following numbers.  If an area has two figures, it means colors should be mixed together in equal proportions, but most commonly no blending required.
Is it a useful exercise for a beginning artist? Yes, I think so. While working for fun, he or she unwittingly learn to analyze a subject, tried to understand how painting is built up.
Tips for Selecting the Paint by Number Set
Don't order a kit in an online store just because the picture seems lovely. Read carefully the product description.
What points are important?
Type of medium. In a name of a package you can see the words " Oil Painting", but in reality, there is every chance you'll get acrylic paints. That isn't bad, by the way. Acrylic is better in the case. It's water-soluble and odorless.
Size. Creating of large canvas can take about 2 months. In the set will be everything that you need – except time.
The quantity of tiny areas of the image. Highly detailed pictures require experience and accuracy: one careless locomotion – and all pattern is damaged.
Find some customer reviews to form a well-founded opinion on the chosen item.
They are very helpful – I've found out that while choosing the mentioned above kit for my sister.
For instance, it occasionally happens that a color does not match what is in the product photo – people who have bought the set with such defects always write about them in their comments.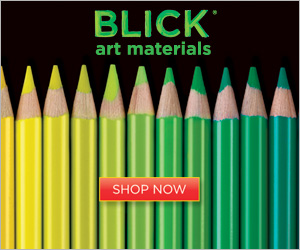 *If you buy something through the banner I will earn a commission, at no cost to you. More info